A history record will be recorded when a student's alert status changes.

The Edit button can be used to add or edit a note related to the history record. Click Submit to add a note or save changes to an existing note.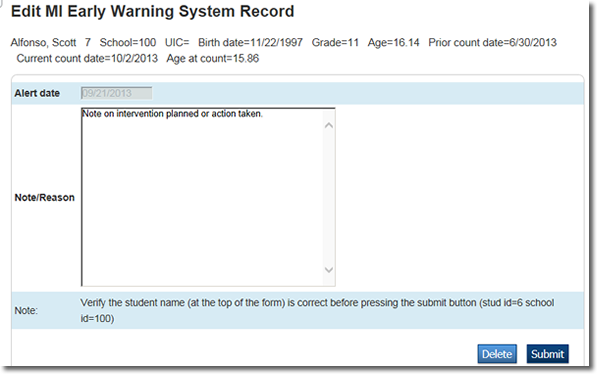 In future versions of the Early Warning System the alert history will be used to create reports that show trends for individual students, subgroups, and the school.