Alerts in PowerTeacher
Alerts are displayed on the student pages in PowerTeacher, which can be access by clicking on the backpack icon on the main PowerTeacher screen.

The alerts will appear when a student's name is selected:

Student Dashboard in PowerTeacher
Clicking on the icons will display the same Student Dashboard that is displayed in PowerSchool Admin. The dashboard can be modified to show a subset of the information if requested by the district or school administrator.
Report in PowerTeacher
Teachers can run an Early Warning System Report by clicking the printer icon opposite the class of interest:

In the following screen teachers can choose the Student Alert report and Submit: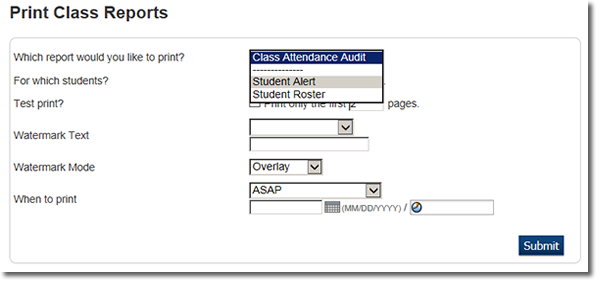 The report shows all students in the selected class with their current alerts: