There are 4 pieces of information required for the
grade
alert. They are:
Current grades that trigger an alert
Number of grades to trigger an alert
An option to exclude year long classes
The current grading term (leave empty for entire year)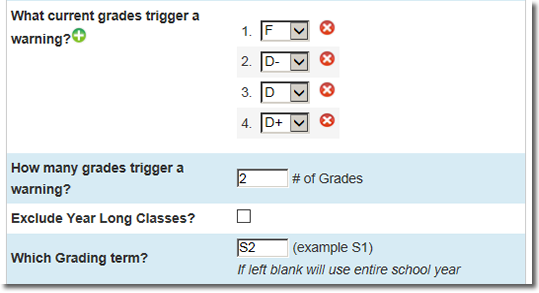 All the grades that are available for the school can be found in the dropdown list.

 The plus sign can be used to add more low grades.

 The red x can be used to delete low grades that are listed.
The grades for this alert are pulled from both current grades in the teachers' gradebooks and from stored grades.